Epic's Intergalactic Headquarters Tour
Epic, a health care software company based in Wisconsin, is often called, "The largest company nobody has ever heard of." It was built with no marketing nor outside capital, yet made an estimated $1.2 billion in 2011 – a 45% increase over the previous year! The CEO, Judy Faulkner, has the following mantra: "Do good, have fun, make money." The company truly takes the motto to heart – especially the 'having fun' part.
While designing the Epic campus, they worked with two architecture firms. One previously worked with Microsoft, the other with Disney World. The Microsoft architects insisted upon looking at "Methodology before creativity", while Disney World's architects encouraged "Creativity  before methodology". As a result, Epic's campus is reminiscent of a cross between office buildings and a theme park. After getting lost on a self-guided tour, we were picked up by a very friendly employee named Katie who has worked there for 7 years, and given a formal tour of the campus.
The entire campus is packed full of art. My favorite was the following statue of Adam and Eve, made of many different animals.
Each building has a theme, giving it a 'sense of self' and helping people with directions to find their way around.
Around Grand Central Station there is a small general store, dry-cleaning service, and a massive restaurant.
The building themes range from 'eclectic' and 'jungle' to Scandinavia, New York, Dungeons & Dragons, and many others. The 'Wild West' building featured a three story tall bandana.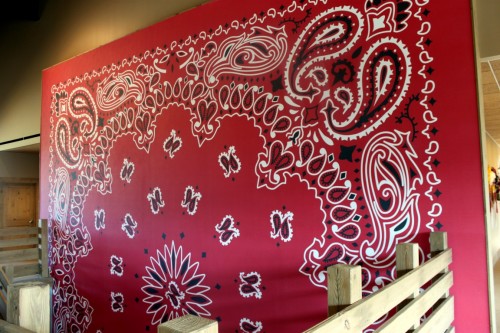 Along with very well designed elevators.
The landscaping outside of each building was specifically chosen to match the theme of the inside. It's a shame we didn't have any marshmallows to roast…
One tunnel between buildings was 'Indiana Jones' themed; when I moved the small statue, crashing noises ensued…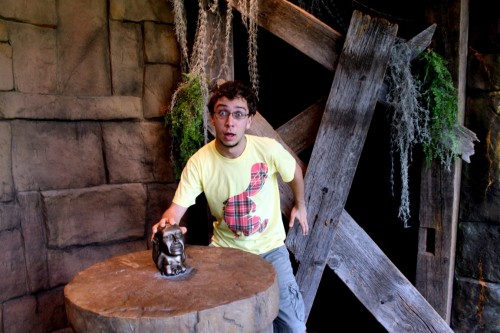 The 'Circus' room meshed together so well that we didn't notice the tightrope walking light-fixtures until Katie pointed them out.
One of my favorite conference rooms was 'Mario' themed. Their wallpaper was to-die-for.
After leaving Super Mario World, I began my journey to Heaven.
But the flight was not direct, and I ended up with a layover in Hell.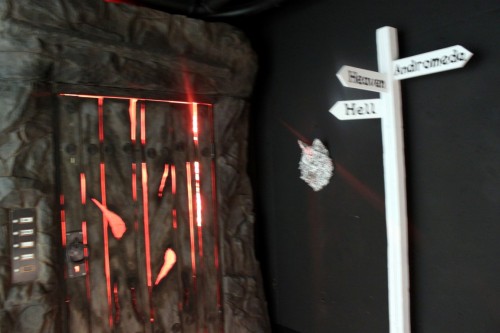 Soon afterwards, I found the stairway to Heaven.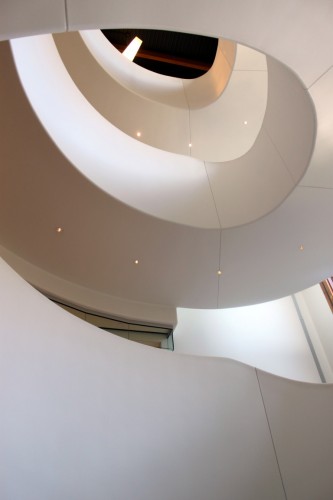 The best part of the tour: A super fast slide from Heaven down to Earth. It's hard to believe Epic doesn't charge admission…
Despite all of the themes and scenery, the entire campus was designed with boosting productivity in mind. It is expected to pay for itself in six years and has over 6000 employees.  Their growth is astounding; they are currently building an underground auditorium called 'Deep Space' which will seat over 10,000 people.
Epic is epic.