Liverpool is and has always been a working class city, a port city. Liverpudlians are also known as 'scousers', and are said to have the strongest accents in all of England- which proved correct when I went to a hilarious comedy show on my second night and understood only about 50% of what was going on. The city's legacy includes being the port registry for the Titanic as well as the second-most bombed city during World War II.
In recent years, a new light has begun shining on the city. After being dubbed a European Capital of Culture in 2008, investment has poured in. Many areas of the city have been revamped or restored while Liverpool One, the largest open-air shopping mall in the UK, has been built. That's not even to mention how excellent its football clubs have been doing…
The first thing I did when I arrived to the city was sign up for the New Liverpool Free Walking Tours. These free-of-charge tours are done in exchange for tips, and are a great way to save money in many destinations around the world. As we traveled around the city by foot, I planned the rest of my three days which included many destinations I likely would not have known about on my own.
As mentioned above, Liverpool was the second-most bombed city in WWII with the second-most causalities, behind only London. Following is a statue commemorating the Liverpool Blitz.

Below is a Banksy work entitled Love Plane.
Liverpool historically is the undisputed number one worldwide when it comes to  the music scene. Artists from Liverpool have produced far more number one records than that of any other city, the most famous being The Beatles. It was a must to visit Matthew Street, the Cavern Club, and touch the Eleanor Rigby statue (supposedly good luck). Next time I definitely have to do the full Beatles experience.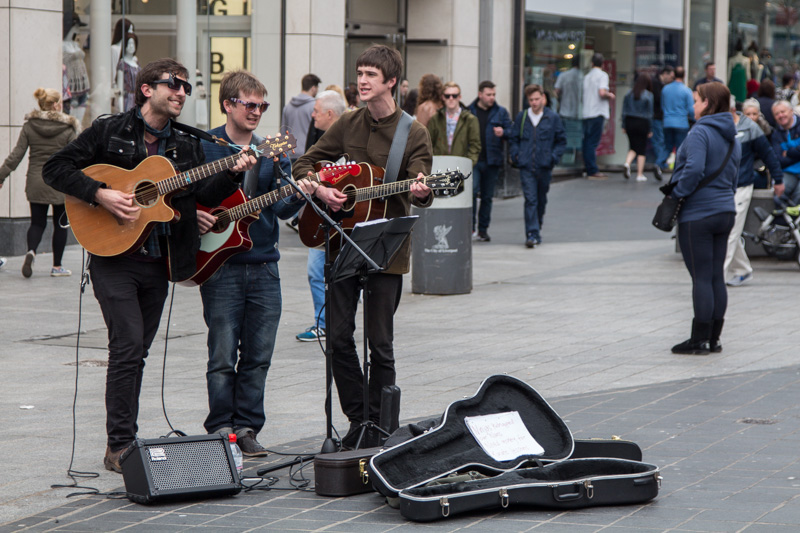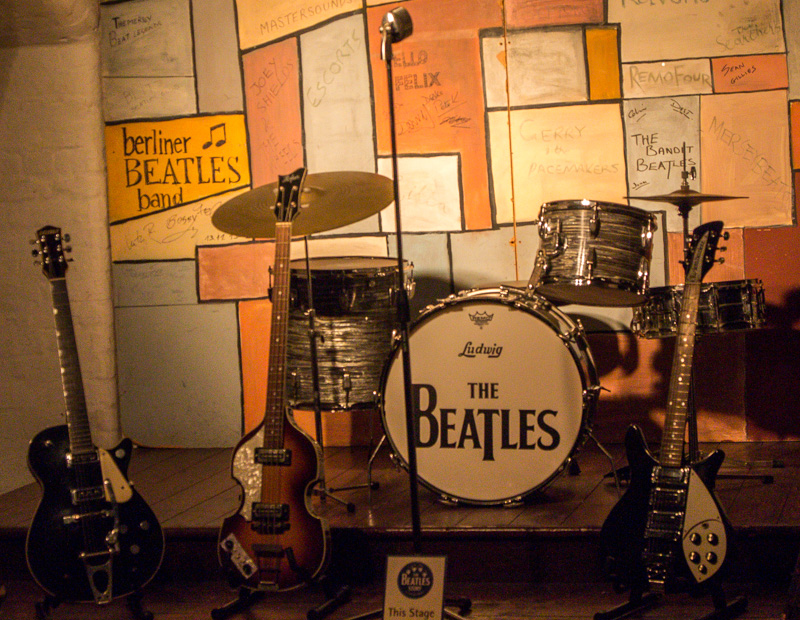 I was fortunate enough to make it to Goodison Park in time for Everton's last home match of the city, against Manchester City. It was fantastic to see so many blues in person after watching the matches on TV for so many years.
Tim Howard made some ridiculous saves despite the eventual loss; watching him play made me even more excited for this summer's World Cup. 
The last place I went in Liverpool was their Chinatown, in honor of my upcoming summer in China. I'm not going to lie – it was rather disappointing. But really, who goes to England to visit Chinatown?! Despite having the oldest Chinese population in Europe, the street itself was only about a block long. I walked for about five minutes before abruptly realizing it was finished.
Nonetheless, I have to say that the gate itself was pretty amazing. The gate is the second largest in the world, behind only Washington D.C., and features over 200 hand carved dragons – 12 of which, for good luck, are pregnant.